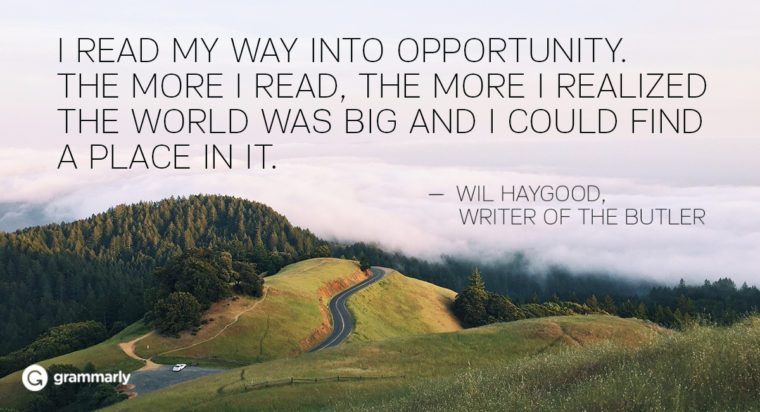 Graduation. Ten letters that spell either "opportunity," or "pure, unadulterated terror," depending on your plans for after you walk across the stage and officially become a college grad. If you have your post-grad life figured out, congratulations! You're ahead of the game. Kick back, read a book, and wait for real life to hit you.
But if you have no idea what you're going to do, or are hustling to land that first gig, don't worry. We've all been there. While career planning can be maddening, you will get through this intermediary period and arise from the ashes of your college career like a glorious, mature phoenix.
You've got this.
Since books can often help you get through the slog of job hunting and career planning, we partnered with Textbooks.com to create a reading list for college grads. Here are a few books that will help you land that gig as a designer, engineer, teacher, fortune cookie writer, or whatever it is you've decided to be.
Often considered one of the classic job search books, What Color Is Your Parachute? is updated annually to provide the most up-to-date information to job seekers. This book's combination of current tactics and age-old advice makes this a must-read for anyone engaged in a long or difficult job search.
Although Parachute is a classic, it has been criticized for its more traditional approach to job hunting. The 2-Hour Job Search is the exact opposite. This manual for the Internet age of job hunting will help you navigate the online jobscape in a manageable way. Although you may take more than two hours to land an interview, the tips in this book are solid.
Lauren Berger has gained widespread fame as The Intern Queen, and her first work of nonfiction is just as practical and down-to-earth as the section of her blog by the same name. This sizeable tome covers everything from time management to angling for a promotion and will prove invaluable once you land your first gig.
When you reach the point in your job search where you've sent in one too many cover letters, updated your resume for the millionth time, and just need a break, take heart—we've all been there. George Saunders' advice to the class of 2013 can help you push through. His short but powerful speech on kindness can put even the most stressful of life's transitions in context. Here's a taste of his refreshing prose:
There's a confusion in each of us, a sickness, really: selfishness. But there's also a cure. So be a good and proactive and even somewhat desperate patient on your own behalf — seek out the most efficacious anti-selfishness medicines, energetically, for the rest of your life.
Not sure what career path you want to take? Check out this manual for finding your passion and pursuing it. Now What? presents a no-nonsense approach to finding your (employable) passion, which can be helpful for recent grads awash in feel-good career advice.
If you need more practical interview tips, this compendium of questions and answers can be your guide. Come for the example questions and answers, stay for the truth bombs about proper interview etiquette.
Your campus career services can only take your resume so far. If you need detailed information on resume formats for your field, this Strunk and White–esque guide is where it's at. Need something a little shorter? We also have a few blogs you can use to get your resume in fighting shape.
Have you read a book that changed your perspective on your career after graduation? Share it in the comments below!