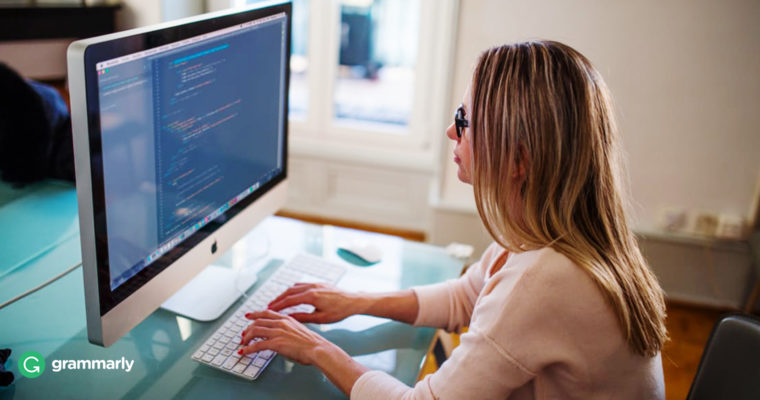 When you start blogging, you can almost smell success in terms of your marketing strategies. Blogging can be a powerful way to expand your audience, but if you do it wrong it can work the other way. Below are seven blogging mistakes you may not be aware you are committing.
Instability in blog posting
Be direct and make sure your message is clear.
People are intelligent and capable of determining what they believe and what they do not. Little mistakes, slight inaccuracies, and misunderstandings can easily break their trust. Additionally, blogs that come across as vague make it difficult for readers to understand exactly what your message is.
Wasting too much time writing
How can people read your blog if they never discover it?
Spending all your time writing blog posts may distract you from other important matters, like marketing. Yes, writing blogs—especially if you want to create valuable ones—can become time-consuming, but if you spend too much time writing, it may defeat the purpose of the blog you spent all your time on. Leave time to work on marketing your blog and finding effective distribution channels for your articles.
Keyword stuffing
Too many keywords in a post can signal to Google that your content is spam. Focus on naturally incorporating long-tail keywords.
Keyword stuffing for new bloggers may not come easy, but it's not a habit worth cultivating. Stuffing your articles with keywords may lead Google to tag your blog as spam. Rather than overloading your post with keywords, improve your search ranking by using long-tail keywords (specific phrases directly related to your content) together with LSI keywords (latent semantic indexing keywords—peripheral keywords that are related to your long-tail keywords).
Multiple topic blogs
Too many topics in one blog can cause information overload.
Some bloggers think that the more information they write or the more perspectives they share, the more it will help them attract an audience. Here's the thing: jumping all over the place will not attract a wide audience—it will cause them to lose interest. Make up your mind, focus on a single topic, and progress from there. Do not give your readers a headache trying to figure out the message you want to get across.
No categories or too many categories
A blog that has no heading organization or too many scattered categories is a pain.
Yes, you need to make use of categories or sub headers on your blog. Not having them at all (or having too many categories or sub headers) makes your blog content difficult to navigate and digest. In writing blogs, what you want is to give readers just enough of the information they need.
Disregard visitors
Check blog comments and respond promptly.
You are writing blogs to invite visitors. But failing to give them attention may discourage readers from returning. Attending to their comments or inquiries as soon as possible is a must. A visitor who is left hanging will feel unimportant and less likely to come back. They may even tell their friends about the bad experience they had with you.
Miscalculating SEO
Read a bit about SEO and make sure you're tracking your efforts correctly.
There are many ways to make your blog rank, but if you are benchmarking your SEO poorly then you might as well say goodbye to traffic. If word density, blog structure, categories, and subcategories are not properly tracked and benchmarked, your SEO will suffer.
What are some mistakes you have made on your blog? What other tips would you give to bloggers to improve their traffic?
---
Vincent Hill writes on different categories like starting a blog, content writing, blog design, and much more. His writing is not only descriptive but also meaningful. He loves to share his ideas on different categories.